Quick tips for the Rim to Rim hike of the Grand Canyon:
Day hike it – no permit required. Tips include starting very early, sitting out the hottest part of the day in the shade, bringing plenty of sweet and salty snacks. Hike with at least 3 liters of water and a wide-brimmed hat to keep the sun off your face.
Day hike it twice with rim lodging – get reservations at a South Rim Lodge (El Tovar, Bright Angel, Kachina Lodge, Thunderbird, Maswik, or Yavapai), hike across the Canyon (23.9 miles), stay at the Grand Canyon Lodge for a night then return to the South Rim. Same tips as above. Reservations are difficult to get.   If you go this route consider booking a day again at the South Rim to relax and recuperate. You also have hotel options in Tusayan, Arizona which is just outside the park (South Rim).
Phantom Ranch – normally done in 2-3 days. Can go North to South or South to North. Hike down to Phantom Ranch, spend a night or two, hike out. Same tips as above. Phantom Ranch reservations (1 year in advance on the 1st of the month) are difficult to get. * Please note new lottery process for reservations at Phantom Ranch beginning in January 2019.  Click here for more information.
Backpacking Trip – normally done in 3 or 4 days. Can go from North to South or South to North. Easier to go from North to South (North Rim is 1,000 feet higher).  You will need a shuttle for return trip. 

* You need a permit, which is where lottery drawing comes in, if you're going to camp overnight in the Canyon.  
Fully Guided Trip –  please click here
How we hiked Rim to Rim of the Grand Canyon:
What started out as a bucket list item soon became a reality when my buddy and I lucked out a cancellation for August 18, 2010 at Phantom Ranch. I called Xanterra Resorts every week in April of that year and finally had a reservation for Phantom Ranch in the women's dorms.   This was our green light as my buddy Sandy and I wanted to take on Rim to Rim in two days. This is how we did it in addition to some guidance and links to help you.
We started the journey early in the morning (5:20 a.m.) due to the expected heat in August down in the canyon in particular "the box" which is the hottest part of the hike as well as we needed to have our buddy John take us in from Jacob Lake Campground (where we spent the night prior to our hike = you also have the option of staying at the North Rim but reservations are difficult = booked through Forever Resorts) into the North Rim of Grand Canyon National Park (North Kaibab Trail = approximately 50 minute drive from Jacob Lake).
Sandy and I had a great day 1 and enjoyed our hike as it was a bit overcast that morning.  We felt the bathrooms and water stops were in perfect spots as right around each of them is when we needed to re-fuel.   We enjoyed our 14.3 mile trek from North Kaibab to Phantom Ranch.  Day 1 was in the books and we looked forward to our overnight stay at Phantom Ranch.  We put dibs on our bunks (there were 8 others soon to join us in the dorm), took showers and then chilled out awaiting our dinner call.  I can't tell you how appreciative we were for the mules that carried down supper for all of us hikers. We enjoyed dinner, met some new friends and then proceeded to head to bed as we had an early rise the next morning.
Day 2 started with an early rise (4:00 a.m.), breakfast at Phantom Ranch, and off we were on the trail by 5:30 a.m.  Day 2 took us over the Colorado River up the Bright Angel Trail.  We had a 9.6 mile climb ahead of us.  Thanks to my off season training (stairmaster, stairmaster, stairmaster), I was ready for it.
We made great time up Bright Angel and before we knew it we were smelling fresh cologne and seeing people in sandals coming down.  We knew we were near the top and the completion of our first ever Rim to Rim hike.   We arrived at the Bright Angel trailhead just before lunch and while our room at Kachina Lodge was not quite ready yet we took our sweaty bodies (and we are still apologetic) and packs into the El Tovar dining room for a well deserved lunch.  That diet coke over ice never tasted so good as my body was craving a bit of caffeine. We toasted to the completion of the bucket list item and simply just enjoyed time off of our feet.  Our room was ready and we showered and literally worked on our legs learning how to put one foot in front of the other again.  As the day went on my muscles became even stiffer.  I was so happy we booked a night at the South Rim so we could just relax and reflect on what we just had accomplished.
Later that evening we decided to hobble out to dinner (at the Arizona Room at Bright Angel Lodge and right next to our hotel) and ironically met up with our bunk mates from Phantom Ranch.  We all smiled, laughed and toasted to ALL OF US completing the hike.  The meal, the conversation, and the stories we shared ranks as one of the best experiences of my life!
Day 3 was all about getting up sore as ever for our 1:30 p.m. shuttle back to our car at Jacob Lake (we camped out there before the journey began).  We spent the morning taking it all in as well as gathering post cards and other gifts for our loved ones back home.  It was on the return trip on the trans-canyon shuttle where I had the epiphany "why don't I start a club for all of us that have hiked Rim to Rim as well as a place to inspire others to take on this hike?".  Since there was no such thing, I created the Rim to Rim Club®, the website, official logo, and began the journey of building rim to rim products to commemorate the hike.
This entire hike was about perspective for me. It inspired me to start this club and encourage others to experience the trail.  It was the best experience of my life and I would recommend it to anyone wanting to take the time to listen to their soul again.   My suggestion to those of you that have not taken on the hike yet, don't view too many pictures as the first time you see the trail for yourself will be priceless and reserved for your memory.
Tips and links for a Rim to Rim Grand Canyon hike:
The first question you must ask yourself is do you want to do the Rim to Rim hike in one day?
* Our recommendation is take two or more days to hike this and truly "experience" the Canyon.
The second question is do you want to camp out or stay at Phantom Ranch?
* We recommend Phantom Ranch (rest, recover, ramp up) if it is your first time.
If you choose the Phantom Ranch (which we did) you have several positives which would be a shower, bed, two meals (dinner after day one trek and breakfast before day two trek) and a lighter load!  Note: Phantom Ranch is open year round.
If you want to camp out you must obtain a Backcountry permit (up to 4 months and a few days window in advance). You can call the Backcountry office at 928-638-7875 to request your permit (link and date window for application is here).  There are three campgrounds if you backpack (Cottonwood, Bright Angel, and Indian Garden) but again we preferred staying at Phantom Ranch.  There is an estimated 300 total people that can be accommodated overnight in the canyon (Bright Angel – 32 campsites/90 people, Cottonwood 12 campsites/40 people, Indian Garden 15 campsites/50 people and Phantom Ranch (dorms and cabins/90 people).  If you don't have the luck of getting a permit you can always try a last minute walk up backcountry permit (within 6 days of your hike) at these four locations – North Rim Backcountry Office, South Rim Backcountry Office, Pipe Spring (Fredonia, Arizona) and the Public Lands Information Center (St. George, Utah).
For Phantom Ranch you must make advance reservations. Reservations are advised one year in advance unless you have a flexible schedule and can grab an opening.   Again, I kept calling Xanterra Resorts (303-297-2757) in April to see if there were any cancellations for the fall.  I called once a week.  There was finally an opening for two in August in the women's dorm. Yes, August (HOT), but we wanted to hike Rim to Rim so I grabbed the reservation for the one night and booked our meals.  * Please note the is a new lottery process for Phantom Ranch reservations beginning January 2019.  Click HERE for more information.
I also booked a room at the South Rim (Kachina Lodge through Xanterra) so we would have a day to recuperate and reflect on the experience and adventure of our Rim to Rim hike while gaining perspective of the Canyon from the top.
Again, our itinerary was to hike down North Kaibab Trail in one day, stay at Phantom Ranch overnight, hike up Bright Angel early next morning and get to South Rim for lunch. All went according to plan and that is why this is our recommendation for the "in pretty good shape" hikers (that want to carry a pack of less than 25 lbs. and could hike it in trail shoes) to try our option. Our experience was awesome (to include a quick break at Ribbon Falls on day one – go see this as it is less than 1 mile off trail) where I proceeded to soak my feet in the water. Don't do this unless you have something to dry your feet off completely as you will get blisters (use anti-chafing, anti-blister balm or powder before putting socks and footwear back on).
Our recommendation for hiking your first Rim to Rim of the Grand Canyon is to hike it from North Rim to South Rim via the North Kaibab Trail (elevation 8,241 ft – 14.3 miles – mostly a descent) and the Bright Angel Trail (mostly an ascent – 9.6 miles – elevation 6,860 ft) which is estimated to be a total of 23.9 miles.
* North Rim Lodge and facilities are open May 15 – October 15 (October 31st for campground) – South Rim and Phantom Ranch are open year round.  Please see map above for seasonal water. Road is closed at North Rim at first snow and for sure December 1 – May 14 each season so you must hike out to Jacob Lake in the winter months which is 45 miles from the North Rim.
Other Option is to hike down North Kaibab Trail up the South Kaibab Trail (elevation 7,260 ft) but there is NO WATER and NO SHADE on the South Kaibab Trail. It is shorter (7 miles versus 9.6 miles for Bright Angel Trail) but steeper, and trust us, you will appreciate having water along the way. South Kaibab is a great option for the descent (start of your hike) when temperatures are cooler (spring, fall, or early morning in the summer).  If you are hiking South Rim via Bright Angel or South Kaibab to North Rim (North Kaibab) keep in mind the elevation gain and distance of the North Kaibab trail and know your limits!
If you have not hiked the canyon prior to this you must realize the ascent you are embarking on. You have an elevation gain of 5,781 feet on the North Kaibab trail, 4,800 feet on the South Kaibab trail, and 4,400 feet on the Bright Angel trail (elevation gain based on river to each rim).  The Colorado River at Phantom Ranch and Bright Angel Campground sits at an elevation of approximately 2,460 feet.
Many will ask us the time it will take to complete a Rim to Rim hike, especially hikers that plan on taking it on in one day.  The time varies based on one's overall conditioning, route taken, food and water breaks, weather, etc. but on average a Rim to Rim hike of the Grand Canyon takes about 12-15 hours to complete.
* While we don't recommend it, if you do take on a one day Rim to Rim hike know the risks.  Most that take on a one day hike usually choose the South Kaibab to North Kaibab route.  We realize the logistics of a Rim to Rim hike are difficult (securing a permit and/or finding open lodging at Phantom Ranch) which may have you considering a one day hike but make sure you know your limits as hiking out of the canyon is mandatory. You may descend down South Kaibab much faster on the descent but realize that you will have a 14.3 mile trek ahead of you once you cross the river and most of it will be uphill.  Also keep in mind you will need to get through the box and plan accordingly the the hours of the day you will be passing through that section of this hike (i.e., make sure you are not hiking this during the hottest part of the day). Hike SMART, pick your route wisely, be flexible, listen to your body and leave EGO at home!
If you have completed the Rim to Rim hike you have earned membership into the Rim to Rim Club®! Become an official member of the club by filling out our form on the right side of this website (the club is free). You can also post and update your hiking endeavors by liking us on our Rim to Rim Facebook page.
Here's to the climb!
Michelle Delloso – Founder – Rim to Rim Club®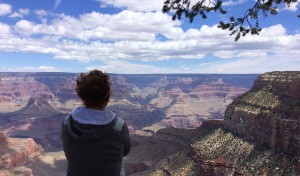 What you do need:
1. Great trail shoes and/or lightweight hiking boots and good socks – I hiked in trail shoes for my first hike and wicking/wool socks as trails are well maintained but I now hike in lightweight hiking boots.  If you are staying at Phantom or camping it's always nice to have flip flops and/or shower shoes (you can carabiner these to your backpack) to give the feet some relief after a long day of hiking.  Please see our You Tube link on homepage or links noted below for footwear and sock options, lacing tips and make sure to trim your toe nails (have them rounded off) to avoid getting canyon toe and/or blisters from tips of toe nails rubbing against one another.  DO NOT WEAR NEW BOOTS – Break them in prior on your training hikes!
2. Backpack/Hydration Pack and proper clothing – I used a CamelBak (M.U.L.E.® Model) hydration pack with enough water (3 liters = 100 ounces and on more recent hikes I have used the CamelBak® Sundowner with the lumbar reservoir) and room in pack to bring change of clothes (fresh socks, change of undergarments, wicking socks, shirts, and shorts = 2 days worth). Also consider a waterproof jacket and gear. Recommended weight limit of pack for day hiking with overnight at Phantom 20-30 lbs. (less than 20 lbs. is ideal).  On clothing choices, polyester dries fast and is non-absorbent to moisture while cotton is more breathable.  Pick a poly/cotton blend technical shirt for comfort (best hiking choice), poly shirt to dry fast and cotton shirt for breathability.  With regard to cotton, think of a towel, a towel is made of cotton so if you want to dip your shirt in the creek, etc. to stay refreshed than pick cotton and also choose a lighter colored shirt on hot days. * Try to layer your clothing based on the season as keep in mind that you are starting at a higher elevation and much cooler temperatures but will warm up quite a bit once moving and at the bottom (Phantom Ranch) and again during the ascent but will cool down at the top of the other rim (higher elevation).
3. Hat or Bandana & Sunglasses – I wore a technical bandana that I came to appreciate as I could dip it in the water as well as the bandana allows sweat to stay out of your eyes.  The hat will keep your head cool and the sunglasses will protect your eyes from the sun's glare.
4. WATER – drink and fill pack with water at all stops – STAY HYDRATED
NOTE: If you fill up at Phantom Ranch please note that there is heavy doses up chlorine in the water so you may want to consider taking Gatorade powder to dilute the water (taste) as well as help supply your body with necessary electrolytes for the ascent out of the canyon.
5. Food – salty snacks, protein, and some carbs (electrolytes and salt tablets are options). We carried beef jerky, energy bars (protein/energy), Fig Newtons, pretzels and CamelBak elixir to add to our water if we felt a potential "bonk".  We also had the dinner and breakfast at Phantom Ranch which was awesome. Please LEAVE NO TRACE on the trail!
6. Bring an anti-chafing and anti-blister balm such as Body Glide® as well as band-aids and moleskin for blisters and a very small pair of scissors or knife.  Use the balm on areas of your body that you know are susceptible to friction as a preventative measure.  A small first aid kit (pouch) would be ideal stocked with a nail trimmer (to trim down your toe nails) and normal first-aid supplies (and any medicine you may take/need).
7. Sunscreen and lip balm.
8. Toiletries for overnight at Phantom Ranch or if you are heading to other rim to spend the night and trial size everything. I carried a small toothbrush, small toothpaste, and small deodorant.
9. Personal Water Filtration/Purification kit/bottle – You never know if there are going to be pipeline issues. Call the Backcountry Information Center at 928-638-7875 before you head out for updates on pipeline repairs.
10. Flashlight and/or Headlamp and back-up batteries for them.  A headlamp is much easier and keeps your hands free.
11.  Copy of the map above so you know distances, elevation gains, water stops, etc. Don't forget reading glasses as well if you need them to read maps, etc.
12.  Leave your itinerary with your emergency contacts especially if you are hiking solo.  Let them know when you are leaving, where you are staying and which route you are taking as well as the Backcountry Office #928-638-7875 as there is no cell phone service in the canyon.  There are also no trail registers at any of the trailheads on this hike so again make sure someone knows your itinerary = HIKE SMART! * There is a phone at Phantom Ranch if you want to check-in with a loved one.
13.  It is a good idea to have waterproof bag or two (small ziploc bag will work = over a wallet) and/or a waterproof case with you for your keys, cell phone, $ (for phantom ranch and a credit card/ID) , etc. as you are hiking near and over water as well it can rain at any time.
14.  Compression socks – these are great for recovery and even for the hike (mid compression).  We wear Legend Compression socks. If you have any injuries after the hike remember to RICE (Rest, Ice, Compression, Elevate), especially if you are  having any issues with the knees and feet.
15. Camera/cell phone/GPS – Camera, pictures of a lifetime are on this hike.  Cell phone, you will not have service in the canyon but will at each of the rims and can use your camera on the phone as well.  Portable GPS/Satellite such as a Garmin for two way communication and SOS if you are traveling solo.  The trail is WELL marked so a GPS unit is not mandatory but if you are traveling solo it's best to have one for emergency situations.
* optional – Hiking poles.  I used them on the descent only (North Kaibab) as I was post ACL/microfracture surgery and it helped.  If you bring them make sure you have the ones that fold up like Leki® so you can pack away and connect to your backpack.
* Please be aware of Hyponatremia.  It is a condition that occurs when the level of sodium in your blood is abnormally low. Sodium is an electrolyte, and it helps regulate the amount of water that's in and around your cells.  Remember to EAT!
* For sunrise and sunset times (hours of daylight) for the Grand Canyon please click here.
* For North Rim weather click here, South Rim here and Phantom Ranch here.
Tip: If you stay at Phantom Ranch in the dorm you will have bunk mates. We had wonderful ones and that is a great thing because we traded what we needed for next day to get us through and traded out what we didn't need for the hike up Bright Angel (i.e., pack light). If you make the mistake of packing too much you can have the mules take your pack up the next day for a fee.  They hike down daily with the food and supplies for Phantom Ranch and up with the mail and bags packed too heavy, etc.  We had tremendous gratitude for these animals as we appreciated the food at Phantom Ranch that they carried down for all of us.  Just be prepared for some of their "treats" on the  trails as they can't help themselves!
"The Box" 

Part of the hike on the North Kaibab Trail where you head into the Inner Gorge and the trail is "boxed in" so they call it "the box". We estimate this part of the hike to be about mile marker 9.25 up to mile marker 13.25 on the North Kaibab descent (on the stretch after Cottonwood Campground and Ribbon Falls cut off but before Bright Angel Campground and Phantom Ranch where there are 4 bridges that cross back and forth over the canyon and Bright Angel Creek).
Try to avoid this area between the hours of 10:00 a.m. – 4:00 p.m. in the heat of the day during the summer months as this area is like an oven and temperatures can reach 120 degrees and even higher on some days.  It's actually a very beautiful area if you take it on at a time of day that is not so hot as these canyon walls are awesome to see up close.
*If you are heading North to South and staying at Phantom Ranch, camping at Bright Angel Campground and/or hiking in the cooler months you have an advantage of heading into the box later as you have rest up ahead so take your time and be aware of the heat and how are you are feeling. If you do reach the box past 10:00 a.m. make sure you fill up with water at Cottonwood Campground (North to South Route) and take shade if you begin to feel dehydrated and maybe even a dip in Bright Angel Creek.
Note: Other lodging options during the "open season" for the North Rim (if you can't get a camping spot at the North Rim or a stay at the lodge) try the Kaibab Lodge (928) 638-2389 which is 18 miles north of the North Kaibab trail or Jacob Lake Inn (928) 643-7232 which is 45 miles north of the trail.
* Overnight Parking – North Rim – If you are heading out North Kaibab you can leave your car at the parking lot at the trail head or up at the North Rim Lodge (you can take morning hiker shuttle from lodge – check with visitor's desk).  South Rim – If you are heading out Bright Angel you can park at Backcountry Information Center parking lot (300 yards from trail head – Parking lot D) and walk to trail head.  If you are heading out via the South Kaibab trail you are not allowed to park at the trail head.  You must take the free hiker's shuttle or have somebody drop you off so best best is to park at the Backcountry Information Center parking lot.  If you are leaving earlier than the hiker's shuttle you can pay to take a 24 hour cab service to trail head (available at the south rim only).
* Driving Distances & Directions from North Rim to South Rim – 
Distance:  (212 miles / 341 kilometers) North Rim Grand Canyon, AZ to the South Rim.
Directions: From the North Rim, take Highway 67 north to Jacob Lake, AZ. From Jacob Lake, take Highway 89 Alt east through Marble Canyon, AZ to Highway 89 at Bitter Springs, AZ. From Bitter Springs, take Highway 89 south to Cameron, AZ. From Cameron, take Highway 64 west to the East Entrance of Grand Canyon National Park (on the South Rim) known as Desert View.
* Day hikes and hikers staying at Phantom Ranch are not required to have permits.
* You only need a permit, which is where lottery drawing comes in, if you're going to camp overnight in the Canyon.
* As of September 15, 2014 if you are with any group that publicly advertises a trip from rim to rim you will need a permit.  Any organized, noncommercial, group conducting rim-to-rim and extended day hiking and running, including rim-to-river-to-rim, and rim-to-rim-to-rim in the inner canyon is required to obtain a Special Use Permit from Grand Canyon National Park. The inner canyon is defined as the area below the Tonto Platform (Tipoff and Indian Garden) from the South Rim and below Manzanita Resthouse (Pumphouse Residence) from the North Rim. Any group, regardless of size, which has advertised to the general public, required individuals to sign up prior to participation, or that has an organizer who has been compensated for their services (including subsidized participation in the activity), is required to operate under a Special Use Permit. For more information visit HERE.
To camp overnight in the Grand Canyon, you are required to have a camping permit. For the Rim to Rim they're very competitive to secure, so plan on trying several times before getting a permit. Permits become available 4 months in advance. For example if you want to hike in October, you'd apply on June 1st. You fax your application in to the Backcountry Information Center. Information can be found on the NPS website.
Rim to Rim Merchandise: Please visit the Rim to Rim® Store
Donate to the Rim to Rim Club:  Help us maintain our website and mission by clicking here
Hiking tips: Please visit the  Grand Canyon National Park hiking tips page
Trail conditions: Please visit the NPS Page
Product tips: check out our Rim to Rim Club® You Tube Channel
Trail etiquette: please visit the Leave No Trace website
Lodging information: please visit the Grand Canyon National Park lodging
Rim to Rim guided hikes: please visit Wildland Trekking Company
Shuttle information (Rim to Rim): please visit Trans-Canyon Shuttle

Shuttle information (Rim to Rim): please visit Flagstaff Shuttle and Charter
Donate to the Trail: please visit the Grand Canyon Association
Support for the Rim to Rim Club®: please visit the Rim to Rim Store
ADOT: check for road conditions (especially for North Rim): http://www.azdot.gov
Backcountry Hotline (last minute permit requests): 1-928-638-7875
Last minute Phantom Ranch (within 48 hours) wait list hotline: 1-928-638-3283
Permits: visit the Backcountry Office
Backcountry Updates/News/Podcasts & Water/Pipeline Closures:  NPS – Grand Canyon
North Rim Campground: 1-928-638-7888 and/or www.recreation.gov
South Rim Campgrounds: 1-877-444-6777 and/or www.recreation.gov
Hiker Express Shuttle Schedule to South Kaibab Trailhead click Here (within South Rim)
For Rim to Rim® merchandise please visit our Rim to Rim Store 
You can help support our club by donating for the maintenance of our website and/or to receive your OFFICIAL RIM TO RIM CLUB® Member patch click here.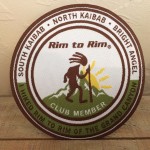 Training for a Rim to Rim Grand Canyon hike: 
These are just some "suggestions" but please realize we are not certified trainers nor assume any liability for your hike/training.
We highly recommend having a full physical prior to beginning your training as well as putting in place a full training/conditioning regime (12 months in advance is recommended) prior to a rim to rim hike. It's an unusual hike as one must "climb" out to complete it and it's hard to anticipate the energy and toll on the body this hike takes. Our recommendation is seek a certified trainer to set up a training regimen if you are new to hiking.
Ideal training/conditioning is 12 months out. Key is to get the legs and glutes ready for the climbs and the knees ready for the descents. We strongly suggest working on climbing steps as much as you can as well as hills (ascending and descending).
Do not be shy about using poles on the descents if you have any kind of knee issues as they are priceless. If you can climb actual steps and hills that is great but the Stairmaster is also a great machine for rim to rim training.
As far as weight training (12 month plan) we strongly suggest lunges (walking or standing lunges) 2x week but be careful on the knees (seek a trainer/gym for proper lunge techniques).
If you are able to run/bike/hike/walk get in as much cardio as you can as you will need it (at least 3-5x a week). Begin a stretching plan and keep the back and hips healthy (via stretching) and work on getting used to holding a backpack months in advance (20-30 lbs. on your back = ascending/descending and use one that is fitted for your body type).  Spinning is a great cardio option as well to train for a rim to rim hike.
Within 3 months we recommend having your boots broken in and having your backpack and the weight you anticipate carrying dialed in. Try to stay under 30 lbs. (20 lbs. is ideal with water = 2-3 liters at all times) for day hiking backpacks and overnights at Phantom Ranch.
Liability Disclaimer: The author(s) of this site are not responsible for any damage or personal injuries as a result of the use of any advice, maps, trail recommendations, gear options or training suggestions discussed on this blog. All outdoor and hiking activities are carried out at your own risk.
For proper lacing, socks, and footwear please visit our YouTube page:
www.youtube.com/user/rimtorimclub
If you would like to take it on with a guide please visit:
https://www.rimtorim.org/guides/
Do not underestimate this hike! Weather, proper training and logistics are critical. When taken on respectfully and responsibly we guarantee it will be one of the best hiking experiences of your life!
If our page and website has helped you please consider supporting us by purchasing our Rim to Rim products on our store link and/or by visiting our advertising partners and/or you can donate directly to our club by clicking here or below.

* The mission of the Rim to Rim Club® is to offer a forum for hikers that have completed the Rim to Rim hike of Grand Canyon National Park to share their story and commemorate their accomplishment.  We also aim to inspire hikers to hike the Grand Canyon from Rim to Rim responsibly and respectfully.
And if you would like a Rim to Rim (or R2R2R) commemorative medal please visit our friends at Hiker Medals!  We receive a portion of every Rim to Rim & R2R2R medal sold.
Thank you to these advertisers for supporting our club & mission: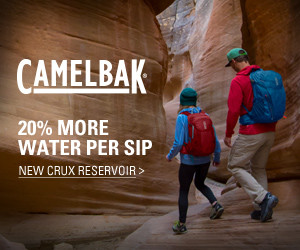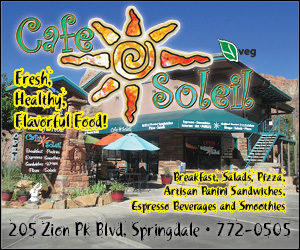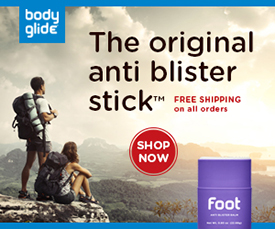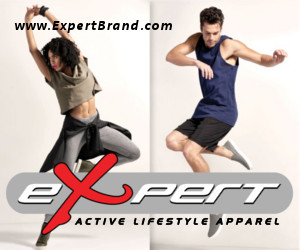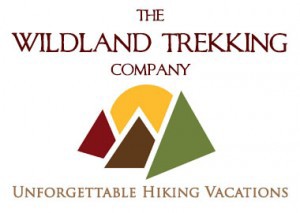 Click HD Quality on your You Tube gear setting to watch in HD