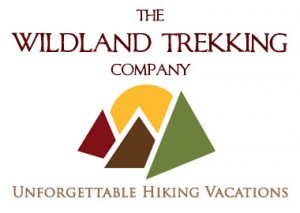 GUIDED GRAND CANYON HIKES WITH THE WILDLAND TREKKING COMPANY
Join the Wildland Trekking Company ("Wildland") for once-in-a-lifetime hiking and backpacking trips in the Grand Canyon, including several variations of the Rim to Rim! One of the oldest and most accomplished guiding companies in the Canyon, Wildland has been featured on the Discovery Channel, in Backpacker Magazine, the New York Times, Men's Health, Sunset Magazine, and more. They're also the #1 rated Grand Canyon tour company on Trip Advisor.
REASONS TO JOIN A GUIDED HIKE IN GRAND CANYON:
Increased Safety: Grand Canyon National Park averages nearly a rescue per day annually and many, many more near-misses as people attempt to hike the Canyon on their own. Hike with Wildland's expert guides for a safer and more enjoyable experience.
Gear and Meals Provided: enjoy exceptional backcountry cuisine (prepared by your guide) and top-of-the-line gear ($1000/guest worth) provided as part of the trip.
Easy Logistics: shuttle drop-offs and pick-ups are included as part of the trip, as are discounts at local Flagstaff hotels.
History and Stories: enjoy having the Canyon "come to life" as you learn about the fascinating natural and cultural history of the Grand Canyon and listen to amazing stories that come from the Canyon's history.
RIM TO RIM (AND OTHER RELEVANT) TRIP OFFERINGS:
Backpacking Rim to Rim ($1130): This is the classic Rim to Rim backpacking experience. Done in 4 days, this trip takes you across the Grand Canyon from North to South. We camp along Bright Angel Creek, near the Colorado River, and at Indian Garden (with a sunset dinner at Plateau Point).
Winter Rim to Rim to Rim Backpacking Trip ($1245-$1350): The North Rim normally closes from mid November through May 14, allowing for a fantastic winter adventure. We offer this trip from November 15 to March 1st. Done in 5 or 6 days, it takes you from the South Rim, across the Canyon to the North Rim, and back to the South Rim. We'll cross the Colorado River twice and enjoy all the major trails: South Kaibab, North Kaibab, and Bright Angel.
Winter RTRTR Backpack with Phantom Ranch ($1445-$1750): Reward your efforts with a celebratory night or two at Phantom Ranch before completing the hike out! This trip takes our standard Winter Rim to Rim to Rim Backpacking Trip (described above) and adds one or two nights at Phantom Ranch to relax, celebrate and enjoy your final night(s) in the Canyon. The final day is mule-assisted, meaning all of our gear is packed out on mules so you'll be hiking with only a light day pack.
Hermit Loop Backpacking Trip ($1030-$1250, recommended alternative to the RTR): This is Wildland's Guides Choice trip in the Grand Canyon. Featuring fantastic solitude, equal (if not superior) scenic beauty to the Rim to Rim, wild Canyon adventure, and just slightly more physical challenge than the Rim to Rim, the Hermit Loop is a fantastic alternative to the Rim to Rim.
Click here for more information…Wildland Trekking Company
* Guiding companies aren't permitted by the Park to run one-day rim to rim hikes