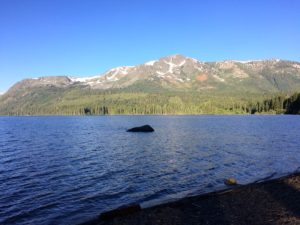 Chasing moments…
This is what LIFE is all about. I have been blessed to chase some great moments this year to include many of my favorite trails as well as those with WATER as one comes to appreciate water in every sense of the word when living in the desert Southwest!
Having a basecamp in Southern Utah affords me the opportunity to jump in the van to head to the mountains for necessary relief from the heat of a desert summer.
I headed up to Grand Teton National Park last month and Lake Tahoe (Sierra Nevada trails) this past week. It's so refreshing to take some LAKE HIKES in the summer! One of my favorites in Lake Tahoe is the Rubicon trail which runs right next to Lake Tahoe.
Whether it is a mountain, a lake or a desert hike, the trail is the place that my soul feels most at peace. I can reflect on life while pausing to truly show gratitude and appreciation to the creator of the universe for the beauty that surrounds me. Even the remote drives to some of these places provides time to think and time to get away from screens to simply be in the moment!
I purchased a Ford transit van last year and made a bed in the back with a gear rack above it stocked and ready to escape into the great outdoors in a moment's notice. I just added an SUV tent to provide some additional space while allowing ventilation to breathe in campfires and mountain air at night!
Each and every time I have the opportunity to get on a trail and in nature I feel like the richest person in the world as I get to spend time with God and time with my soul. I do believe in a world of so much chatter, the trail can provide a quiet peace that I believe many are seeking.
Here are some photos of the places the trails and my van have taken me the past few months. The GIFT in all of this is the TIME to simply and peacefully breathe in LIFE.
I hope you are able to get out on a trail soon to chase some moments and find your quiet peace.
Michelle